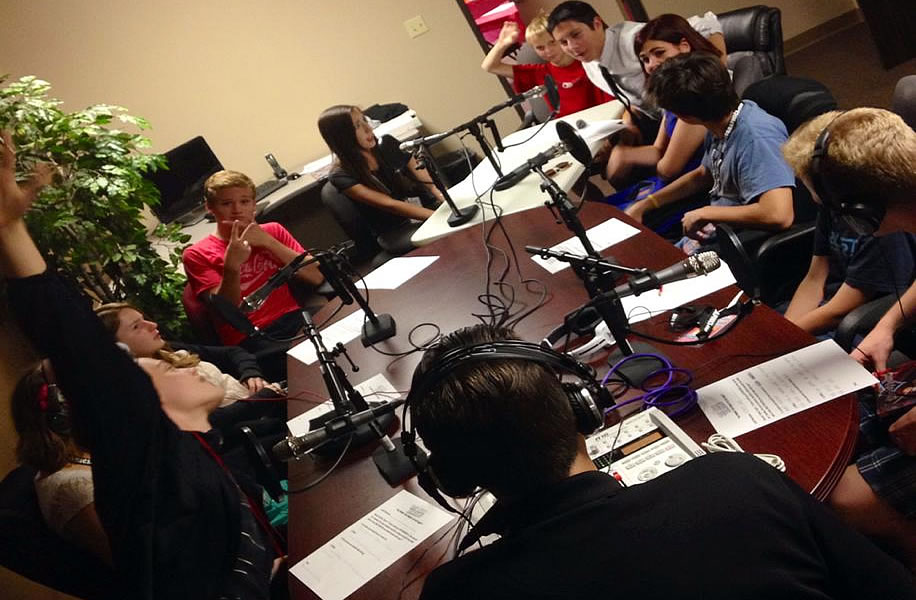 City Classes & Private Instruction
As part of Big Giant Media's commitment to furthering the art of graphic design and fine arts in general, partner Jeff Waddleton participates as an instructor in local city classes, and offers private instruction when needed. Jeff teaches classes for the City of Temecula, offering courses in Photoshop and Graphic Design for both teens and adults. He also is one-half of the creative team in charge of Teen Radio Temecula, an exciting class that produces the only municipal teen podcast in the nation. When they are not in the studio producing an informative and entertaining show, The Teen Radio Temecula crew can often be found hosting local civic events like the annual Fourth of July and Christmas parades.
Prospective students, both teen and adult, may register directly with the City of Temecula using the city's Department of Recreation website, or may contact Big Giant Media directly for private instruction at 951-694-8989 ext. 101.

Adult Photoshop Classes
This class is for beginners and intermediate adult students. Earn a Photoshop Course Completion Certificate through the City of Temecula! Working professional Jeff Waddleton teaches tips and techniques to introduce you to this powerful design tool and boost your proficiency in six different areas:
Photo Enhancement
Compositing
Fun with Fonts
Document Creation
Layer Styles & Special Effects
Smart Objects
Each session consists of four 1½ hour classes. Once a student has completed any four of the six areas of study (4 sessions/16 classes), a certificate of completion will be awarded.
Sessions do not need to be taken in order and are scheduled year-round. Classes are held Thursday evenings at the Temecula Public Library - classes are NOT drop in, please register in advance.
Enhance your skill set for your current job, or acquire the skills to make you more appealing for your next one.
Cost: $100 per session
Register for our next session here. Search for "Photoshop Certification for Adults"

Teen Graphic Design
All Classes NOW at Temecula Public Library COMPUTER LAB!
Teens - Working professional Graphic Designer Jeff Waddleton will walk 11-17 year old students through the essentials of the design process with FUN Photoshop projects. From the concepts all the way through the final artwork. Projects not only teach students about the design world's most powerful design tool, but also provide valuable pieces for their portfolio. All materials are included in the fee, so your teen designer can just show up and get CREATIVE! This is an amazing opportunity for creative teens to learn Photoshop and learn about a potential career in the art world.
Ages: 11-17
Session: 5 classes
Day: Wed.
Time: 6:00pm - 7:300pm
Cost: $85 per Student
Location: TPL Computer Lab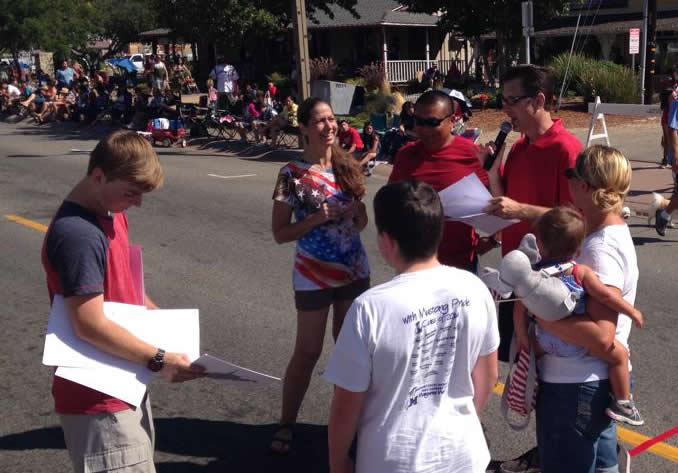 Teen Radio Temecula
Teen Radio Temecula is an actual global internet radio podcast, written, produced & performed by 12-17 year old talent! Available on iTunes and Stitcher Radio, TRT is fun, current and an EXCELLENT creative outlet for the valley's teens. Podcasting is the world's newest media & Teen Radio Temecula is one of the coolest new podcasts for this age group. Learn to write, produce, preform, edit and promote the show. Each session is completely unique & teens are invited to come again & again...The TRT show MUST go on!!
Ages: 12-17
Session: New Session Starts the 1st Friday of the Every Month
Day: Every Friday
Time: 4:00pm - 5:30pm
Cost: 4 week session - $80
5 week session and/or session with Remote Podcast - $100 per Student
Location: Big Giant Media Studio
Instructors: Tony Moramarco & Jeff Waddleton